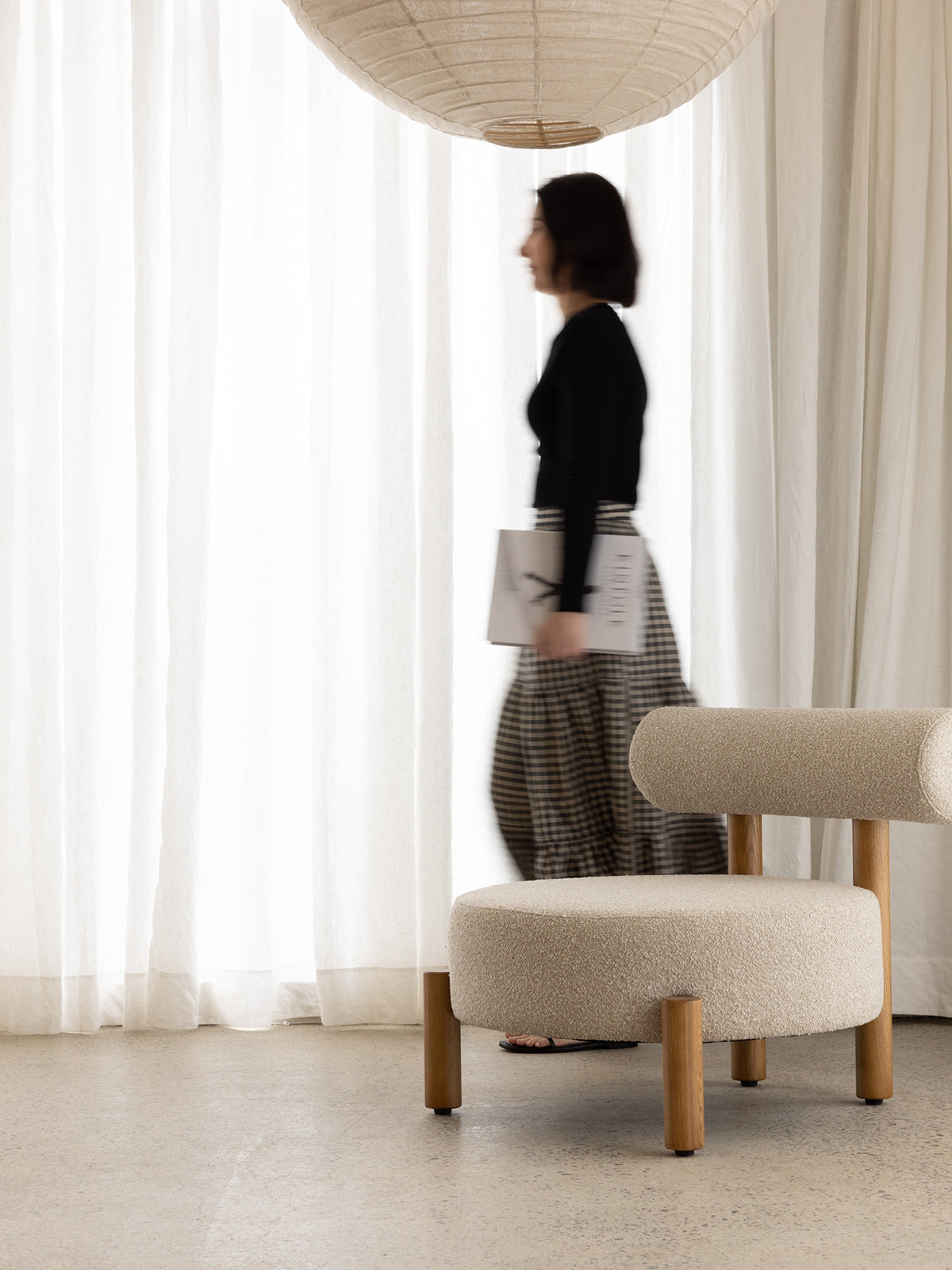 KAYU Studio is a curated destination for all things interiors.
Here you'll find considered furniture and homewares that enhance lives, not just fill spaces.
Every piece is selected for its unique character, while our own specially crafted collection brings you a combination of aesthetics and function that you won't find anywhere else.

Our Backstory
An idea sparked in Bali, KAYU Studio was founded by James Mitchell, a Mount local who had followed his love for the waves to Indonesia. 
After a decade of building and renovating elevated island accommodation, James knows better than anyone the importance of your homeware and furniture choices. A space needs to consider all the senses, across scent, sound, touch, taste and visual appeal. 
Joined by a creative team and interior consultants, James took his learnings and used them to shape what we now know as KAYU Studio. 

Our Ethos
In a market saturated with disposable goods and seasonal trends, KAYU Studio is in it for the long haul. 
When it comes to sourcing and designing our products, a consideration of their materials, fair trade practices, backstory and function all come before their beauty. Thoughtful means so much more than just conscious design, it means a full awareness of the product's journey and environmental impact. 
Life is a full immersion experience. We want our furniture and homewares to be too.